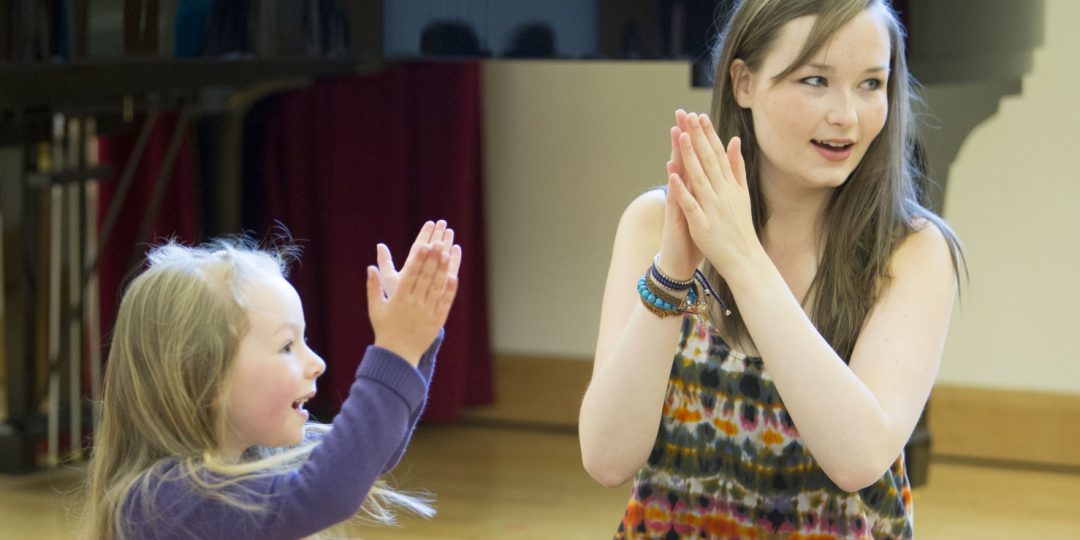 Sunday 8 September 2019 – Sunday 14 June 2020
£275 (musicianship classes) / £815 (1:1 instrumental lessons) / £1090 (musicianship + 1:1)
Through the Junior Conservatoire of Music, children are offered practical musicianship classes as well as access to group and individual instrumental lessons.
Classes are led by a team of professional early year's music specialists and are designed to give young learners the opportunity to experience high quality music education from a world-leading conservatoire in the performing arts. The learning is interactive and play-based and designed to develop skills in rhythm, pitch, coordination, imagination and social interaction.
All students must attend a 45-minute practical musicianship class relevant to their age and stage. In addition to these classes, children can choose to apply for a 30-minute, one-to-one instrumental lesson (piano, violin, cello, double bass) from Primary 1 onwards.
Ages: 1 – 4 years old and Primary 1 – 3
Dates: Sun 18th Sept 2019 – Sun 14th June 2020
Location: Royal Conservatoire of Scotland, 100 Renfrew Street , Glasgow, G2 3DB
Cost: £275 (musicianship classes) / £815 (1:1 instrumental lessons) / £1090 (musicianship + 1:1)
Further details can be found on the RCS website